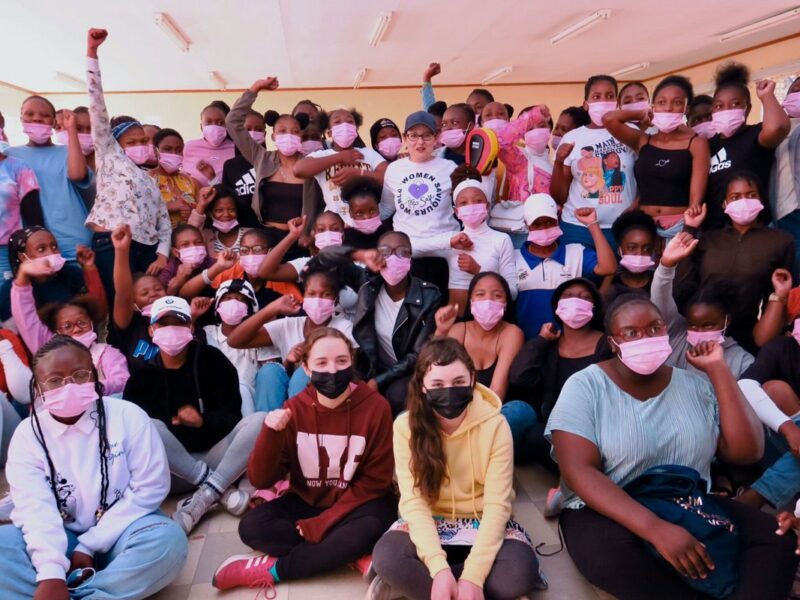 It can be argued that self-defence training and awareness would be beneficial as a part of every school's curriculum. If the most vulnerable women and children of South Africa could learn the basics of physical self-defence, it would no doubt have the positive effect of building self-confidence and strength, in addition to helping keep them safe.
---
NEWS
The Palestinian Authority has so far rejected Israeli requests for a joint forensic investigation.
With Finance Minister Enoch Gondongwana's temporary tax relief of R1.50 set to expire at the end of the month, South Africans might have to pay an increase of more than R3 per litre for fuel and as much as R25 per litre of fuel from the beginning of June.
ISSUES
"We decided very early on that we had to focus on getting the young people into science and making sure that we could develop them. So we put aside money for grants for undergraduate study in physics and engineering, for postgraduate study, for masters and PhD students, for research fellows."
Despite UNHCR's best intentions – which include the establishment of guidelines and policies to promote best practice – the UNHCR operates in Kenya under a government that is not only openly repressive of LGBTI individuals, but also assumes a hostile stance towards all refugees.
HEALTH
Our first concern is that several proposed amendments could limit constitutional rights. Second, special regulations for a specific disease can't be applied generally to all notifiable diseases. Finally, the proposed regulations resemble a haphazard cutting and pasting of the emergency regulations. It's as though the drafters didn't first read what's already in place.
Agricultural expansion through rainfed or irrigated cropland appears to increase the risk of childhood malaria in sub-Saharan Africa. This is true for both rural or urban contexts. But retaining some natural vegetation within croplands could reduce the risk.