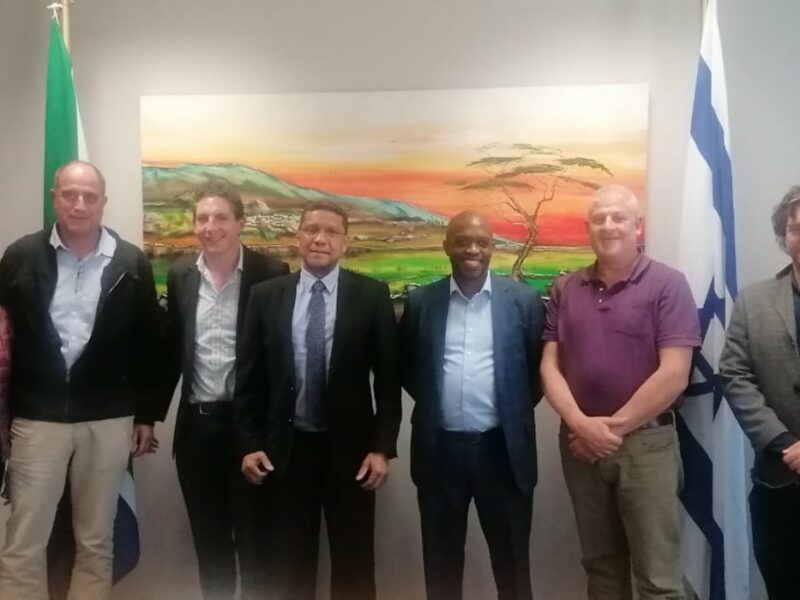 "The City of Tshwane looks forward to the delegation's findings. As a municipality we are committed to using leading international expertise to improve the lives of our residents" says Tshwane Executive Mayor, Alderman Randall Williams.
---
NEWS
It is unthinkable that in our modern democracy with its progressive, human rights-based constitution, there can be room for xenophobic politicians looking to score quick wins off violence and hatred.
The IDF has struck over 140 PIJ assets in Gaza since the conflict erupted on Friday • Sirens blare in the Jerusalem area and in Beersheba as Jews mark Tisha B'av • Egypt reportedly working to forge a ceasefire that could go into effect as early as Sunday night.
ISSUES
PIJ fires some 350 rockets from the Gaza Strip, including a barrage at Tel Aviv, as the Israeli military strikes terror targets in the Palestinian enclave; Iron Dome intercepts 95 percent of projectiles heading for populated areas; Hamas remains on the sidelines.
The spotlight must turn to the systemic reasons artisanal gold mining has become such a threat to peace and security. These include the state's decades-long failure to nip an unregulated and illegal artisanal gold mining industry in the bud. These incidents are also the result of the failure to formalise artisanal mining as a livelihood strategy through appropriate policies and legislative provisions.
HEALTH
South African farmers and agribusinesses need to pay close attention to these developments because it will have an impact on the long-term growth of the domestic agricultural sector.
Our first concern is that several proposed amendments could limit constitutional rights. Second, special regulations for a specific disease can't be applied generally to all notifiable diseases. Finally, the proposed regulations resemble a haphazard cutting and pasting of the emergency regulations. It's as though the drafters didn't first read what's already in place.